If you're having trouble connecting your Amazon account to LM, this article will tell you how to do that.
Just follow the steps below to connect your account:
1. Log in to Amazon Seller Central MWS with your Amazon seller account information.
2. Under Third-party developer and apps click Visit Manage Your Apps.
3. Next, you will see Manage your apps. Click Authorize new developer.
4. Enter a developer name of
Listing Mirror
5. Enter a developer account number of
4198-2534-0345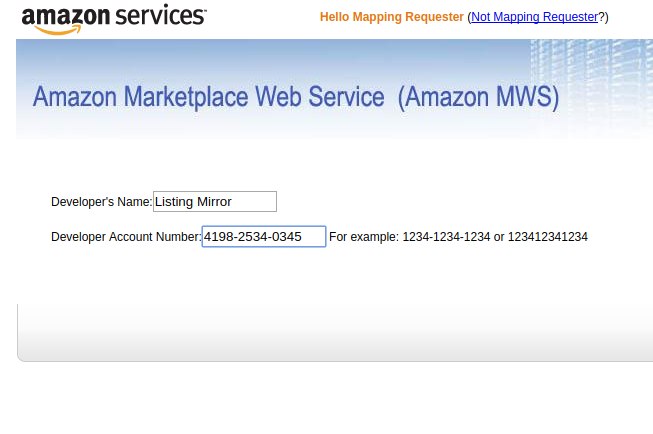 6. Follow the directions to complete the Amazon setup. Confirm the setup.
7. Copy and paste the Seller ID, MWS Auth Token into the boxes below. Do not copy the Marketplace ID.
8. Listing Mirror will now be able to connect to your Amazon account!